Sail with us!
Our tours
In the footsteps of Cyrano, the wine and country houses route, come and discover on board our boats the history of inland waterways and the great historical facts of the old town of Bergerac.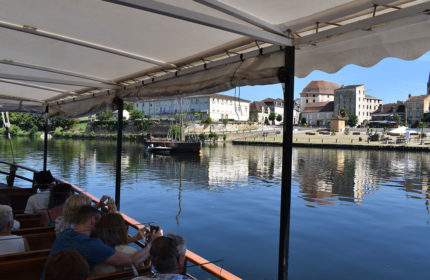 Circuit 1 : 50 min (Groupe)
Balade en Gabarre au départ de Bergerac avec une arrivée à Bergerac. Tous les jours sur réservation de 11h à 18h.
From 7€
Find out more